Took a brief break and all the cool kids were making these maps. Seems I'm missing a bunch of states right in a row.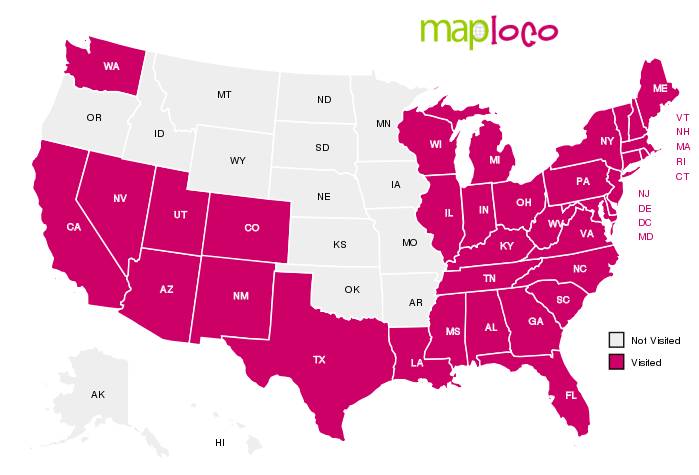 Create Your Own Visited States Map
I'm hoping to fill in some of the missing ones in the next two years–we considering the Empire Builder from Chicago to Spokane next August for Sasquan, with a stop in Glacier National Park. And in 2016, they'll be Mid-AmeriCon II in Kansas City.